🔥Dead Space Deluxe + Callisto Protocol + RE 8 STEAM 🔥
Replenishment date: 26.01.2023
Content: text (610 symbols)
️Automatic issue of goods ✔️
Seller

Ask a Question
Report a violation
Description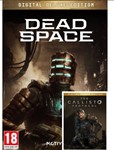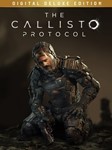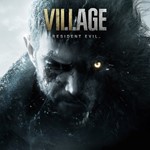 delivery>
GET 20% CASHBACK
You buy a shared STEAM account with the game
⭐️DEAD SPACE REMAKE DELUXE EDITION (2023)
⭐️DEAD SPACE 2
⭐️Callisto Protocol Deluxe Edition
⭐️Resident Evil 8

☑️ You get:
✅ Easy activation With simple login and offline playback No need for third party software
✅ You save over 90% of your money
✅ All additional content and pre-order bonuses
✅ You will have a fresh, updated version of the game
✅ Lifetime support
✅ You can play on cloud servers
✅ All saves are saved on your computer
✅ Regionless / Global
✅ Instant release

important
-The account can only be used offline.
1 Activation - 1 pc.

-Due to the nature of the game's DRM protection, there may be some activation wait (up to 48 hours) in the first week of the game's release.

Additional Information
>HOW TO GET CASHBACK
We leave positive feedback on the purchase page. In the same place we receive a gift certificate in the amount of 5% of the value of the goods.
setting:
1. Download the Steam client from the official website and install it.
2. Follow the instructions given after purchase.
- Please leave your positive feedback after your successful account purchase!
there is no declared Callisto Protocol game on the account,
DEAD SPACE REMAKE gives an error Sorry something went wrong for solutions please visit.
Everything works and all the listed games are present. The seller responded quickly to all questions.
There was a problem, but the seller gave another acc and everything works. Recommend.
Great, the game is working.
All in a bunch, activated both games. True, the grandfather had to wait a day, since there were a lot of people who bought, and there were 4 current activations per day, if you activated 29.01.23/21.45/5 at XNUMX (UTC + XNUMX)
Everything is fine. got the game
Instant delivery, seller is very helpful, game works great.
An excellent seller responds quickly and the main thing that helps to solve the any problems.
Great seller! The account came instantly, the seller answers questions quickly
It's okay! The seller responds quickly, the account is working, thank you!
I recommend it!