Dead Island Riptide Definitive Edition (steam) -- EN
Replenishment date: 16.03.2023
Manual issue of goods
You may need to contact the seller to receive the item. Carefully read the terms of delivery specified in the product description
Seller

Ask a Question
Report a violation
Description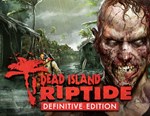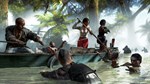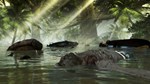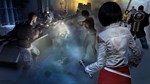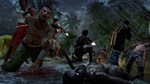 After the purchase, you will receive a KEY to activate the specified software product.
The purchase ID is 16 characters, use it to get the product code on the merchant site.
Release date: April 26, 2013
Age rating: 18+
Developer: Techland
Publisher: Koch Media
Localization: English
Activation System: Steam
Region:Russia, CIS
Description:
They thought they had managed to escape death. They were wrong. On board the warship, where the survivors of the bloody nightmares of the island of Banoy found refuge, there was a new outbreak of a mysterious epidemic. In search of salvation, desperate guys and girls left the doomed ship. But they are still unaware that countless hordes of the walking dead, hungry for human flesh, are already waiting for them on an unfamiliar shore! The continuation of the exciting open-world action game will delight fans with completely new locations, weapons and unique methods of fighting hordes of bloodthirsty zombies. The already familiar team was joined by the fifth character - John Morgan, who prefers hand-to-hand combat. Together with them you have to find a safe shelter and explore the island of Palanai covered with semi-submerged jungle. Use motor boats to reach the remote corners of the land. Create unique weapons and defense structures. Survive at all costs and find the survivors - this is the task that you have to face ... and it will not be easy. Hope drowns in blood. Game Features: Challenge the walking dead with new weapons, skills and communication options.
Explore the new island of Palanai as you complete deadly missions surrounded by thousands of infected.
Fight for survival alone or invite your friends to a bloody party in co-op mode.