Dead Cells The Bad Seed DLC (steam key)
Replenishment date: 15.05.2023
Manual issue of goods
You may need to contact the seller to receive the item. Carefully read the terms of delivery specified in the product description
Seller

Ask a Question
Report a violation
Description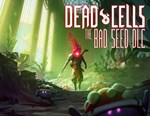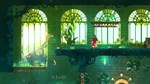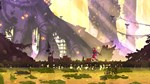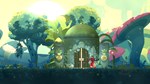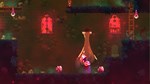 After the purchase, you will receive a KEY to activate the specified software product.
The purchase ID is 16 characters, use it to get the product code on the merchant site.
Attention! Requires Dead Cells to run.
Release date: 11 Feb 2020
Age rating: 16+
Developer: Evil Empire, Motion Twin
Publisher: Motion Twin
Localization: Completely in Russian
Activation System: Steam
Region:CIS, Russia
Description:
Stroll through the Arboretum, navigate the blighted Swamp, and take on a new boss in this latest early game expansion. We're expanding the Dead Cells universe even further to add variety to our supporters. A nice relaxing place and home to peaceful mushrooms, understandably wanting to destroy the Headless.
Swamp of Exiles. A dead place that sheltered a gang of mutants living in tree trunks and armed with pointed sticks, nosy bullymen and deadly bloodsuckers.
Nest. Possessions of the uterus of ticks. Have you seen Starship Troopers? So, you are in the know.
Two new levels and monsters on them - an alternative to the Path of the Doomed / Poison Gutters and Prison Towers / Crematorium / Ancient Gutters. The boss is about the same difficulty as the Gatekeeper. We hope that this will diversify the passage of the initial stages for those who have mastered the main game. Why is the add-on paid? We have been releasing free updates to Dead Cells for more than a year now. Paid content will help us further, allow us to expand the game even more, and most importantly, give Motion Twin time to make a new game. We will be proud of her, and you will be happy to play. As always, we want to do everything in good faith. If you're unhappy with the cost of the add-on or the quality of the update, if you have any suggestions or ideas on how to support the developers differently, or any other questions, please leave us feedback or ask a question directly on Reddit or Discord.