Dead Cells (steam key)
Replenishment date: 17.03.2023
Manual issue of goods
You may need to contact the seller to receive the item. Carefully read the terms of delivery specified in the product description
Seller

Ask a Question
Report a violation
Description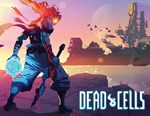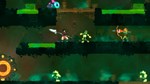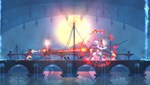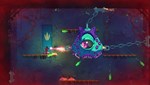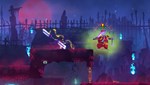 After the purchase, you will receive a KEY to activate the specified software product.
The purchase ID is 16 characters, use it to get the product code on the merchant site.
Release date: 6 Aug 2018
Age rating: 16+
Developer: Evil Empire, Motion Twin
Publisher: Motion Twin
Localization: Completely in Russian
Activation System: Steam
Region:CIS, Russia
Description:
Did you grow up with roguelikes and have you seen roguelike games flourish and even roguelike-like games be born? We present to your judgment our Roguelike, the bastard child of modern Rogue-lite games (Rogue Legacy, Binding of Isaac, Enter the Gungeon, Spelunky, etc.) and MetroidVania (Castlevania: SotN and its ilk).
Key Features: Roguelike: Exploration of a web of interconnections in the game world that goes further each time, Rogue-lite replay value and only one life, which ensures a constant flow of adrenaline.
Souls-lite style 2D action: a challenging but fair combat system, over 50 weapons and spells, unique gameplay and, of course, a roll dodge to get you out of trouble.
Non-linear game flow: Gutters, Crematorium or Prison Towers? Special abilities stay with you forever, and with their help you can reach the goal in different ways. Choose the path that suits your hero at the moment, suits your play style, or just suits your mood.
Exploration of the world: secret rooms, secret holes, beautiful landscapes. Seize the moment and climb to the very top of the tower for a breath of fresh air and sea mist...
The interconnection of levels and the gradually opening access to different parts of the island motivate you to explore the environment over and over again. Add character evolution and perpetual weapon upgrades to that, and it becomes clear why Dead Cells belongs to the glorious genus of games in the MetroidVania sub-genre. Ultimately, however, YOUR player skills play the most important role! The Roguelites genre involves constant improvement, and what seemed like an insurmountable obstacle soon becomes a pleasant walk in the park. The combination of an unforgiving combat system and the absence of any kind of insurance - and each playthrough brings a lot of thrills, providing unsurpassed replay value.