DayZ Livonia Edition | Steam Gift [Russia]
Replenishment date: 16.12.2022
Manual issue of goods
You may need to contact the seller to receive the item. Carefully read the terms of delivery specified in the product description
Seller

Report a violation
Seller discounts
for all goods
The goods are given a discount for regular customers.
If the total amount of purchases from a Digital Trader is greater than:
Description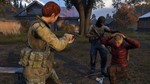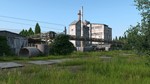 DayZ is a hardcore game where players have to survive in a post-apocalyptic world populated by zombie-like creatures and other survivors. This bundle includes the base game, which takes place on the original map of Chernarus, as well as the new Livonia DLC, which includes an entirely new area.
The game is sent as a gift. To get the game you must have a Russian account. Country Russia must be specified on the page
https://store.steampowered.com/account/
in the account settings and the account currency must be Russian rubles. If you have a different country listed on this page, you won't be able to get the game.
After purchasing the product, you will need to send a link to your Steam profile and a unique code to the correspondence with the seller (for verification), after which - I will add you as a friend (after you accept the application - you need to immediately inform me about this) and I I will give you the game as a gift, after receiving the gift - you will immediately receive the DayZ Livonia Edition on your Steam Account.
- It is FORBIDDEN to buy the game on a completely empty Steam account! In case of an attempt, the seller has the right to refuse to receive the goods, a refund will cost you 10-15% of the cost of the goods
Attention! If you make a purchase during working hours (Mon-Fri), the game can be delivered from 5 minutes to 6 hours, if you make a purchase on the weekend (Sat-Sun) or at night (after 22:00 Moscow time), then delivery can go up to 16h - please be patient when buying goods. You can also contact us via chat and ask if we can send you the game at the moment.
Additional Information
Instructions for activating Steam Gift:
1. Download and install the Steam client -
http://store.steampowered.com/about/
2. Register a new account or log into an existing one.
3. Copy the link to your Steam profile in the specified field when purchasing the game.
4. Wait for the friend invitation from the seller and accept it.
5. When you receive a notification that a gift has been sent to you, accept it.
6. After adding to the library, start downloading the game files and wait until the download is complete.
Excellent seller, everything came, everything works, thanks again!!