Control Ultimate Edition Xbox One & Series X / S
Replenishment date: 02.02.2021
Content: text (56 symbols)
️Automatic issue of goods ✔️
Seller

Ask a Question
Report a violation
Seller discounts
for all goods
The goods are given a discount for regular customers.
If the total amount of purchases from the XBOX_MAGAZINE seller is more than:
Description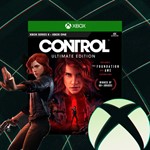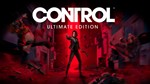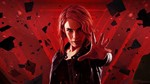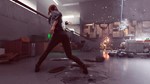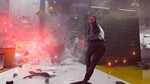 ❗❗The account is shared and serves only to start the game❗❗
After payment, you will get access to an account with a licensed game (login and password). After downloading the game, you can freely play and run the game from your profile. The game was bought using our own funds in a legal way. You won't have any problems using your account. Guaranteed forever!
The game will be downloaded in the language of the country that is set in the settings of your console (if the game has been translated into this language). You do not buy a full account for full access, you buy access to the game and the ability to play it. Thank you!
Installing the game on the XBOX console:
1) Go to the purchased profile, click "Login"
2) Click "Add new user", enter the purchased data (username and password)
3) Login and security parameters - set "no restrictions"
5) Go to "My games and applications"
5) Scroll to the right, find the purchased game and install it.
6) Play from your profile (turn on the console (auto login from your profile) press to the left, enter your account with the purchased game, then switch to your own and start the game
7) The purchased profile is not deleted, enjoy the game)
At the moment, the most comfortable and easy way to play is OFFLINE mode.
OFFLINE START
✅ Option 1 (recommended)
https://www.instagram.com/tv/CIxpCScJqkA/
✅ Option 2
https://www.instagram.com/tv/CIflHMLJbre/
ONLINE START
✅ Option 1
https://www.instagram.com/tv/CIxpgqUp_58/
✅Option 2 - Play when no other players are currently playing.
⛔ ALL CLAIMS ABOUT WHAT YOU CANNOT RUN ARE NOT ACCEPTED
❗Attention❗
- We play only on a personal account with a parallel running account with the game
- An active internet connection is required to play
- Additional mail is not provided
❗Prohibited❗
- Make an account with content as home in the console settings!
- Change profile information
- Transfer to third parties
For violation of these rules, you will lose access to your account without refund of paid funds.
By purchasing an account, you automatically agree to the terms of the seller and the terms of use described in the instructions.