Cloudflare 1.1.1.1 WARP+ VPN | 12000TB | 5 devices🔑
Replenishment date: 15.12.2022
Content: text (26 symbols)
️Automatic issue of goods ✔️
Seller

Ask a Question
Report a violation
Description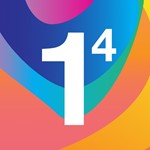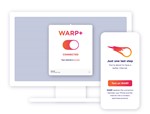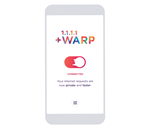 🔥 Instant delivery (24/7/365) after purchase! 100% Guaranteed. 🔥
License key Cloudflare 1.1.1.1 - WARP+ with traffic ~12 PB (12.000 TERABYTES), No time limit and the ability to use on 5 devices simultaneously.
Works on: Windows 10/11 (x64), macOS 10.15 (x64) and above, Android: 5.0 and above, iOS 11.0 and above (compatible with iPhone, iPad and iPod touch).
The standard Cloudflare WARP+ tariff on the official website is $4.99 (for Russia - 129r) for ONE month.
We offer a key with ~12 PB (12.000 TERABYTES) traffic and NO usage time limits - this is an INCREDIBLE savings!
After purchase, you will instantly receive:
- Cloudflare WARP+ Key
- Link to download the program from the office. site
- Operational support of the seller
- Warranty for goods - 30 days.
- For a positive review you will receive a gift certificate (CASHBACK 30%)
- For each positive review, we give you a key for another 12 TERABITES.
Cloudflare 1.1.1.1 + WARP VPN is:
✅ Increased privacy.
Internet requests from your device are not included in the database of the local service provider.
Do not leave the opportunity to monitor what you are doing online on your device.
Cloudflare believes that privacy is your personal right and guarantees the integrity of your data.
✅ Ability to read blocked resources on the Internet.
Thanks to the built-in VPN service.
The work of torrent clients and trackers and other resources is not blocked.
✅ Increased speed and high fault tolerance
1.1.1.1 with WARP Unlimited VPN replaces the connection between the device and the Internet with a modern, optimized Cloudflare DNS protocol. According to the service
http://www.dnsperf.com
occupies one of the highest positions for a long time.
In November 2021, it was the first in terms of performance, uptime, quality.
Thanks to a modern and large network of Clouflare servers in Europe and Russia, Cloudflare bypasses Yandex DNS and Google DNS in many respects.
✅ Easy to use
One-touch setup to make your Internet safer and more private.
✅ Speed ​​with Cloudflare WARP+
Every second, Cloudflare tests thousands of routes across the internet to determine which ones have the best performance. The developers promise to make thousands of sites 30% faster (on average) when using a paid WARP + subscription, adding unlimited traffic for the VPN service.
Instructions:
1. Install 1.1.1.1 on your device - https://1.1.1.1/
2. In the tray on the taskbar, find WARP, click on the "settings" icon
3. "Account" - "Use another key" - enter the purchased activation key.