💎Call of Duty: Vanguard 🔥 PC rental!
Replenishment date: 29.04.2023
Content: text (560 symbols)
️Automatic issue of goods ✔️
Seller

Ask a Question
Report a violation
Seller discounts
for all goods
The goods are given a discount for regular customers.
If the total amount of purchases from the seller -Nice_Price- is greater than:
Description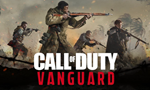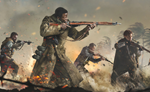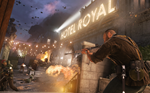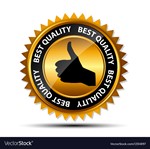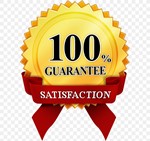 ⭐️⭐️⭐️Cashback - money back
After purchase for a positive review, you will receive a gift card. The gift certificate will be automatically issued to you! ⭐️⭐️⭐️
🔥🔥🔥 RENT A PERSONAL ACCOUNT Call of Duty: Vanguard FOR PC FOR PASSING THE STORY CAMPAIGN! 🔥🔥🔥
❗❗❗ ATTENTION: this price is for 24 hours. When you press the "BUY NOW" button - you can choose a rental period from 24 hours to 7 days!
💎 Interface language: Russian
💎 Voice language: Russian
💎Game weight: about 80GB.
🔴🔴🔴The rental period starts after you are logged in!
💎 Rent for the passage of the story! Ideal for those looking to play through Story Mode!
❗❗❗ ATTENTION FOR PLAYING IN THE SERVICE "geforce now" and "Playkey" I DO NOT GIVE AN ACCOUNT !!! ❗❗❗
✅The game requires a constant Internet connection, there will be no hacking of the game, as well as the brute-force of accounts.
✅The campaign (story mode) takes 5-6 hours on an average difficulty level. Only you will play on your account!
✅I give you the login and password for my account in BATTLE.NET, you download it from my account and then play the story campaign!
❗ IMPORTANT! This product is not suitable for playing on the PlayKey / GeForce NOW platform!
🔴 FORBIDDEN TO USE CHATS
🔴Purchase is possible only from the territory of Russia and the CIS
🔴 LANGUAGE IN THE GAME ONLY RUSSIAN
🔴 If you bought a product outside of Russia and the CIS, the funds will not be refunded and you will be denied access to your account. PLEASE READ THIS ITEM CAREFULLY AND SEVERAL TIMES, SO THEN THERE WERE NO CLAIMS !!!
✅ The account was purchased legally, is the property of the seller and is not transferred to you. Changing the password is FORBIDDEN! You only get the right to use your account.
✅First, you need to download the Battle.net client on your pc!
✅Next, enter my username and password, which you will receive after payment in order to log into your account and download the game from it and play.
✅ Will require confirmation of entry, write to me in the "correspondence with the seller" and I will confirm!
✅ Go to the game library and download the game! after downloading, launch and enjoy the story campaign!
Additional Information
Recommended Requirements:
Operating system: Windows 10
Processor: Intel Core i7-4790 or AMD Ryzen 5 1600
Memory: 12 GB
Video card: Video card: GeForce GTX 1080 (8 GB) or AMD Radeon RX Vega 64 (8 GB)
DirectX 11
Space on HDD / SSD: from 88 to 270 GB
It's ok, fast
And the game is very cool and interesting
Everything went well, the game is beautiful)
Passed the game in one breath. Thanks seller. Everything is honest and efficient!
everything is super, quickly issued and confirmed the entrance
Everything is fine, I recommend
Everything went quickly! I recommend
Everything is super, I rented acc, everything is fast and clear
everything is great!!! super seller!!! answers to questions instantly!
Everything is super, I went through the story with pleasure, the seller immediately answers, helps with everything, I recommend!
Everything is very fast) Thank you.
Everything is great. Managed to complete the story
Great seller, answered in less than a minute. While installing, but I think everything will be gorgeous. Thanks!
excellent, I recommend the seller, the game is excellent, you will like it for sure
good seller everything works!
Thanks for playing. I logged into my account immediately without any problems. All OK!
Thanks to the seller. This is not the first purchase. Everything works, the seller is always in touch.
after the purchase, the seller immediately replied, went to the account and downloaded without any problems, so I recommend it to everyone)
The seller answered instantly, I'm playing ... everything is ok
The seller worked very quickly, responds quickly, even at a later time
Everything is clear and fast. Passed in one breath)))
Thank you, I got access immediately, the game went through.
The seller is excellent, everything works, I recommend it to everyone !!!!!
Everything is clear! Downloaded, passed, deleted)
All perfectly. Thanks to the seller.