Call of Duty: Modern Warfare Xbox One Warranty ⭐🏅
Replenishment date: 27.11.2020
Content: text (166 symbols)
️Automatic issue of goods ✔️
Seller

Ask a Question
Report a violation
Description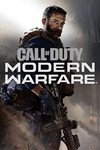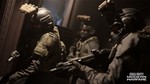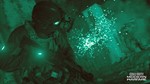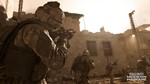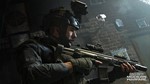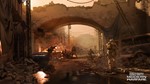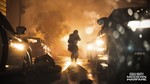 ✔ The account is shared and serves only to start the game.
✔ The claim "I'm being thrown out" is not accepted, since the Account is being sold in the public domain!
✔ Remember, the less sales, the fewer people on your account, the more comfortable it will be for you to play!

After payment you will get access to an account with a licensed game (username and password) Call of Duty: Modern Warfare Xbox One. After downloading the game, you can freely play and launch the game from your profile. The game was bought at our own expense in a legal way. You will have no problems using your account. Guaranteed forever!

They trust us. An impeccable reputation since 2016

🔥100% legal games
🔥Eternal guarantee
🔥Low price
🔥Access to your account and the game remains forever
🔥Discounts after the first purchase
🔥Instant delivery and technical support
🔥 Satisfied buyers and only positive feedback

The game will be downloaded in the language of the country that is set in the settings of your console (if the game has been translated into this language). You do not buy a full account for full access, you buy access to the game and the ability to play it. Thank you!

Installing the game on the XBOX ONE console:

1) Go to the purchased profile, click "Login"
2) Click "Add new user", enter the purchased data (username and password)
3) Login and security parameters - set "no restrictions"
5) Go to "My games and applications"
5) Scroll to the right, find the purchased game and install it.
6) Play from your profile (turn on the console (auto login from your profile) press to the left, enter your account with the purchased game, then switch to your own and start the game
7) The purchased profile is not deleted, enjoy the game)


The account is shared and serves only to launch the game.

How to use our accounts:

Option 1 (online)
1. Log in to the purchased account
2. Switch to your main account and start the game
3. Click on the window that appears that says "Play here instead" (this window does not always appear)
4. Wait a few seconds and EXIT THE PURCHASED ACCOUNT (press the center button, select the purchased account and press "EXIT")
5. If the game is not minimized to the main screen, you can play!
6. If the game is minimized to the main screen. Repeat the steps: enter the purchased account, launch the game, EXIT IMMEDIATELY FROM THE PURCHASED ACCOUNT
Usually, for the 2nd or 3rd time, the game is no longer minimized and you remain in the game. Game time two hours

Option 2 (offline)
1. Log in to the purchased account
2. Switch to your main account and start the game
3. Click on the window that appears that says "Play here instead" (this window does not always appear)
4. After the game has started, disconnect from the Internet (parameters - network - network settings - disconnect from the network). Game time - no limits

The gameplay will be saved on your personal account.
Attention❗️
- Not all games work in offline mode (for example, games that require a constant connection to servers)
- The seller is not responsible for system updates to the console, which may lead to changes in the work of the general account
- We play only on a personal account
- An active internet connection is required to play
- Additional mail is not provided

Forbidden❗️
- Make an account with content as home in the console settings!
- Change profile information
- Transfer to third parties

For violation of these rules, you will lose access to your account without refund of paid funds.

By purchasing an account, you automatically agree to the terms of the seller and the terms of use described in the instructions !!!
Additional Information
The stakes are higher than ever: players will be the protagonists of an exciting saga of events that affect the balance of power on a global scale. Call of Duty®: Modern Warfare® will amaze fans with an extremely tough and naturalistic storyline that sheds light on the changed nature of modern warfare. Developed by legendary studio Infinity Ward, this game is an epic reimagining of the iconic Modern Warfare® series.
The brutal and dramatic single-player campaign of Call of Duty®: Modern Warfare® goes beyond and breaks the rules in a way that only Modern Warfare® can do. Players will experience exciting covert operations involving special forces from different countries in famous European cities and the dangerous expanses of the Middle East.
But the story doesn't end there.
In Call of Duty®: Modern Warfare®, players will be immersed in a compelling story throughout the game. Impeccably implemented modes of the classic multiplayer game and a variety of cooperative special operations designed for all skill levels are waiting for you.