Call of Duty Modern Warfare II PC ACCOUNT RENTAL
Replenishment date: 28.05.2023
Content: text (67 symbols)
️Automatic issue of goods ✔️
Seller

Ask a Question
Report a violation
Description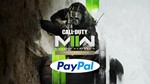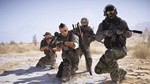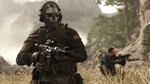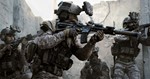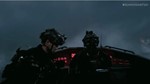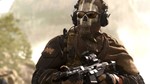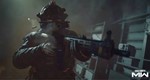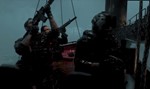 PLEASE CHECK AVAILABILITY OF AVAILABLE ACCOUNTS BEFORE PURCHASE

RENT A PERSONAL ACCOUNT Call of Duty: Modern Warfare II 2022 FOR PC FOR THE STORY CAMPAIGN!

❗❗❗ ATTENTION: this price is for 24 hours. You can extend the lease if you wish.

💎 Interface language: multilingual
💎 Voice language: Russian
💎Game weight: about 40GB.
🔴🔴🔴The rental period starts after you are logged in!
💎 Rent for the passage of the story! Ideal for those looking to play through Story Mode!

✅The game requires a constant Internet connection, there will be no hacking of the game, as well as the brute-force of accounts.
✅The campaign (story mode) takes 7-8 hours on an average difficulty level. Only you will play on your account!
✅ I give you a login and password from my STEAM account, you download it from my account and then play the story campaign!
very fast response, did not expect
Everything is clear and fast!
this is perfect, I thought there would be some fuss as usual, but everything went perfectly) I recommend the seller!
Thank you seller for the fast response. Everything is super, I'm sitting playing.
There were problems with logging into the account, but the seller quickly resolved everything.
The seller quickly replaced the account, although the time is almost 12, I recommend
The best seller! He communicates quickly and answers all questions in detail.
all good seller fast response
hi , i finished my game . Have a nice day, I´ll rent another game from you soon
I had to wait a bit to replace the account, and so a good seller, I recommend
Everything is great, I recommend it.
Thank you, everything is fine, the seller answered very quickly on all issues
I recommend, bought immediately answered. For the speed, I advise!
Everything is fine, the login data is correct, downloading the game
Very fast on support response
The seller is good and quickly responds to the message, helped me =)
Great! Completed the Campaign
Really good seller. recommended
Everything is great. Recommend
Top seller! after payment, the data came in a couple of minutes. Immediately went to steam and downloaded. I recommend the seller!