Call Of Duty Modern Warfare 2019 (PC) | ACCOUNT RENT
Replenishment date: 05.08.2023
Manual issue of goods
You may need to contact the seller to receive the item. Carefully read the terms of delivery specified in the product description
Seller

Ask a Question
Report a violation
Seller discounts
for all goods
The goods are given a discount for regular customers.
If the total amount of purchases from a Voronpb seller is more than:
Description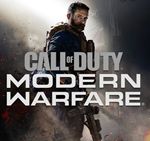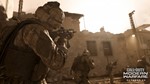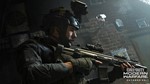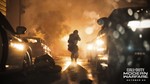 Call of Duty: Modern Warfare Account RENT!
A great option for those who want to go through the story mode.
A permanent internet connection is required to play.
The story mode takes 4-5 hours on an average difficulty level. Only you will play on your account

HACKING WILL NEVER BE, AS THE GAME ASKS FOR A PERMANENT CONNECTION TO THE NETWORK.
ADVANTAGEOUS PURCHASE WHO WANTS TO PASS THE COMPANY.

⭐ GAME INFORMATION:
-Standard Edition
- Interface language: Russian, English, MULTi13
- Voice language: Russian, English,

✅Accounts are legally bought, personal!
✅ Activation is provided only for one computer. You pay for 1 activation on 1 PC!
✅ Be sure to check that your computer meets the minimum game requirements!
✅We do not make refunds if your PC does not meet the minimum game requirements.
❗ IMPORTANT! This product is not suitable for playing on the PlayKey / GeForce NOW platform!
✅ The account was purchased legally, is the property of the seller and is not transferred to you. Changing the password is FORBIDDEN! You only get the right to use your account.
✅I guarantee delivery of goods within 12 hours (we work from 8 to 23 Moscow time)


Instructions for preparing for activation:
✅ If the drivers for the video card are of the old version - update. IT IS IMPORTANT!
✅ Install on PC battle.net
https://www.blizzard.com/ru-ru/apps/battle.net/desktop
no need to register an account.
✅ The game will download from the account directly, at least 150GB and good Internet are required.
✅ After payment, write to us immediately the unique code received upon payment, in the Telegram channel or in correspondence with sellers!
✅Rent 24 hours (you will be able to go through the entire story 4-6 hours long)
✅ After checking the code, we will manually enter the account and activate the game, download the game itself from the account directly.
📃 AFTER PURCHASE:
After payment you need to contact us to get activation under the tool
Additional Information
ONLY for residents of the CIS speaking Russian!
🔴 RULES OF USE:
- It is forbidden to change account data, while you can add friends (in order to play with them)
- It is forbidden to use cheats and other types of fraud, play fair!
- You cannot transfer your account to a third party. If this happens, then we will have an input from another device. You will be deauthorized and deprived of the opportunity to log into your account, without a refund.
- Our support operator can log into your account for verification. If you get thrown out, just reconnect. If you suspect that someone is using the account other than you, immediately inform us, we will check and deauthorize any sessions, except yours.
- After the lease expires, you cannot continue using your account and must exit the Battle.net app or pay for additional lease time.
IF YOU DO NOT AGREE WITH THE ABOVE RULES - PLEASE DO NOT BUY THE PRODUCT. WE DO NOT DO RETURNS!
nice i can play campaign without having to spend a lot of money.