CALL OF DUTY: Black Ops Cold War (PC | RENT ACCOUNT)
Replenishment date: 06.11.2023
Content: text (574 characters)
️Automatic issue of goods ✔️
Seller

Ask a Question
Report a violation
Description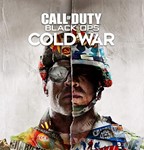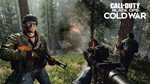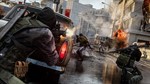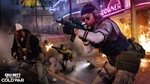 YOU WILL RECEIVE THE GOODS IMMEDIATELY AFTER PAYMENT

Call of Duty: Black Ops Cold War RENT an account to play the STORY MODE or MULTIPLAYER.

✔ The price is indicated for 1 day. It is possible to rent for more days. The more days - the lower the price.
✔ After proceeding to payment, you will be able to select the required number of days to rent an account.

✅ At the time of rental, only you will play on your account!
✅ This is a personal account of the seller, there will be no problems with accessing the account!
✅ Great option for those who want to go through the story mode or test the multiplayer.
✅ Story mode is completed in 5-7 hours on an average difficulty level.



🔻 HACKING NEVER WILL BE, AS THE GAME ASKS FOR A PERMANENT CONNECTION TO THE NETWORK.
🔻 PROFITABLE PURCHASE WHO WANTS TO PASS THE COMPANY.


⭐️ Language of the text of the game: Russian, English and others.
⭐️ Language of voice acting of the game: Russian, English and others.
⭐️ You will have access to all modes: Campaign, Multiplayer, Zombie, etc.


✅ AFTER PURCHASE:
1. After payment, you will be given data from the personal account of the seller on which this game was purchased.
1. You will need to download Battle.net
2. Enter the received data "Login and Password"
3. Download the game and play.

⌚We are online from 08:00 to 23:00 Moscow time. If you have any questions, we will be happy to answer and help.

🔺🔺 CATEGORALLY prohibited 🔺🔺
- Use cheats on your account or other malicious applications.
- Play WARZONE from this account
Additional Information
Platform - PC
Language in the game - All languages ​​(Russian, English and others)
Activation country - All countries (Global version)
Launcher - Battlenet
Gave incorrect account info I then contacted him and he replaced it with a working one. Would recommend
Nice seller. Will buy other game here. Very good and friendly.
Everything is fine! Installed and completed the story mode in less than half a day. Questions that arose were answered.
Everything is super, prompt seller, answered within a couple of minutes, everything works
The seller is quite punctual, answered promptly if there was a problem with the entrance, played with great pleasure!)
Thanks for playing! Everything is accessible and clearly explained on the installation! I recommend!
the account is working, everything works fine
Everything is good. The seller immediately unsubscribed after the purchase. Everything works, I play with pleasure
Great! I advise this seller to everyone, I was stupid a lot, but they helped me and put everything on the shelves. Price and quality!!!!!! Thank you!!!!
The seller is excellent, polite
Prices are cheaper than other sellers

Great seller. Everything is fast and clear
All OK. The pass did not work at first, but the worker quickly sent
seller very responsible and friendly. answered all my questions patiently. definitely going to rent other COD games from him :): P
The seller promptly helped with the start of the game. All OK
Everything went perfectly! Do as in the instructions and you will be happy)
I definitely recommend the seller.
Thanks! everything is super! The seller responds quickly, it is as simple as possible to install. I recommend, at any time they will help and prompt
The seller immediately corrected the incorrect data, everything works
All went well seller replied very fast to my inquiries
A budget option to feel the game. The seller responds promptly, the game went through, everyone is happy
Fast activation, good seller, i just had to log in and its all done! :)
Everything is cool, I recommend this seller.
The flight is excellent, I received data from the account, the seller quickly gets in touch. I recommend it because everything matches the description
The plot has passed, thank you, cheap and cheerful.