Call Of Duty: Black Ops Cold War | Renting an account on a PC
Replenishment date:
This item has run out. Check back later or try searching other sellers
Seller

Ask a Question
Report a violation
Description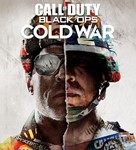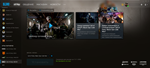 The game was released on November 13th.
Technical support works on weekdays from 9:00 to 21:00 Moscow time, on weekends from 10:00 to 19:00. If you were not answered immediately, please do not panic. We are all people, as soon as there is an opportunity to answer you. We try to stay in touch!
✅ Call Of Duty: Black Ops Cold War (PC) ACCOUNT RENTAL
You will play at the chosen time, all this is negotiated with everyone individually after payment!

✅ Ideal for those looking to play through Story Mode and experience the essence of multiplayer!
A permanent internet connection is required to play.

✅ The more days you pay, the cheaper the rent per day.

✅ The campaign (story mode) takes 4-5 hours on an average difficulty level, and you can also try out multiplayer. Only you will play on your account!
If the product is out of stock - the account is rented, subscribe to the newsletter and as soon as the product appears - you will receive a notification by mail!
✅ Be sure to check that your computer meets the minimum game requirements!
✅We do not make refunds if your PC does not meet the minimum game requirements.
❗ IMPORTANT! This product is not suitable for playing on the PlayKey platform!
✅ The account was purchased legally, is the property of the seller and is not transferred to you. Changing the password is FORBIDDEN! You only get the right to use your account
Preparation instructions:
✅ If the drivers for the video card are of the old version - update. IT IS IMPORTANT!
✅ Download and install Battle.net and torrent with the game (coming soon)
✅ We prepare AnyDesk and send a unique code to the seller received after purchase (THIS IS IMPORTANT!)
- how and where will the buyer receive the final product? After purchasing on the payment page, you will receive a unique code
- for how long? Within a day
- what actions must be taken by the buyer after payment to receive the goods? Send a unique code and provide ID AnyDesk.
Additional Information
📃 AFTER PURCHASE:
After payment, you need to contact us to get activation under the AnyDesk tool. We'll go in and activate our account on your PC!
The beginning of the time of using the account does not start from the moment of payment, but from the moment of authorization into the account.
🔴 RULES OF USE:
- It is forbidden to change account data, while you can add friends (in order to play with them)
- It is forbidden to use cheats and other types of fraud, play fair!
- You cannot transfer your account to a third party. If this happens, then we will have an input from another device. You will be deauthorized and deprived of the opportunity to log into your account, without a refund.
- Our support operator can log into your account for verification. If you get thrown out, just reconnect. If you suspect that someone is using the account other than you, immediately inform us, we will check and deauthorize any sessions, except yours.
- After the lease expires, you cannot continue using your account and must exit the Battle.net app or pay for additional lease time.
❗ IF YOU DO NOT AGREE WITH THE ABOVE RULES - PLEASE DO NOT BUY THE PRODUCT. WE DO NOT DO RETURNS!
Everything went quickly, connected, activated. I recommend. And the price is competitive. And I needed a certain time, everyone agreed!
Goods match the description.
Everything works, the seller is good
Everything is clear, the seller quickly answers and sets up.
I recommend the seller and the game to everyone!
Everything is fast and high quality! I recommend the seller!
thanks for the game, and for the great service.
an excellent seller, gave the game for a few days and all prices are low, now I will only buy from him. By the way, the game is also a test, I advise everyone
This is not the first time we have worked together. A very good seller, I only buy account rent from him. Promptly always activates. Recommend)
10/10/10
Everything is fine, the seller did everything in a few minutes!
I recommend!
Everything worked as stated.
All perfectly! account received
1. All have a price tag 3 times higher.
2. The game is short but very cool.
3. Top seller, set everything up quickly, efficiently. Responsible promptly, for which he bows deeply, and respect. Something new to appear, I will definitely take from him, I advise everyone.

Everything is cool, fast and high quality!
Thank you!
I order an account for the second time, everything works quickly and well, I recommend it !!!
The seller was contacted very quickly, everything is excellent and fast, I recommend!