Brick Rigs | [Russia - Steam Gift]
Replenishment date: 04.02.2023
Manual issue of goods
You may need to contact the seller to receive the item. Carefully read the terms of delivery specified in the product description
Seller

Ask a Question
Report a violation
Seller discounts
for all goods
The goods are given a discount for regular customers.
If the total amount of purchases from 2FaceSellers is more than:
Description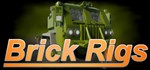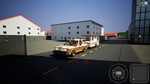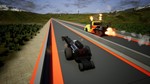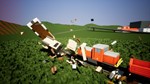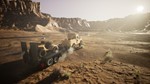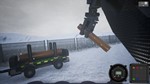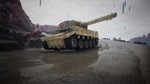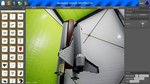 Your region on Steam must be "Russia" - Currency - Rubles. To receive Gift, you either need to have a Russian region, or change your region to the Russian Federation, for this you need either a Russian proxy or a Russian VPN
After purchasing the product, you will receive the Brick Rigs game as a gift from us. You will need to send a link to your Steam profile, as well as a unique (verification) code, after which - we will add you as a friend (after you accept the application - you need to immediately inform us about this) and give you the game as a gift, after receiving gift - you will immediately receive the game Brick Rigs on your Steam Account
Game Description:
Brick Rigs allows you to create different kinds of vehicles from different bricks and experience their dynamic driving and destruction physics in a sandbox environment.
Whether you want to build a dragster, a fire truck, a forklift, a helicopter, an airplane, or even a tank, it will ride, break down and function the way you would expect it to.

The multiplayer mode allows you to experience these physics with your friends. You can race other players, organize a demolition derby or fight each other in a dog fight, the rules are for you!

GUARANTEE 100% - the game will NOT be revoked.
Requirements:
• Your region in the incentive must be: "Russia", as well as your computer / Steam program must be connected to the Russian IP address
• After purchasing the product, you will need to immediately send us a link to your Steam profile in the "Correspondence with the seller"
• After you add us to Steam friends - you MUST have to inform us about it in the correspondence
• The price of the product is valid ONLY at the time of purchase. If you could not get the game on time (through your fault) and the price for it in the incentive changes, you will have to pay the difference
• Refunds are made ONLY in a partial format, if you make a mistake when receiving the goods or due to carelessness - the seller has the right to refuse to pay Digiseller commissions
• Gift CANNOT be put into inventory or sent to another Steam profile. The gift can be either accepted or rejected!
Attention! Games are sent manually, if you make a purchase during business hours - the game can be delivered from 5 minutes to 6 hours, if you make a purchase on weekends or at night (by Moscow time), then delivery can take up to 16 pm - please be patient when buying goods. You can also contact us via chat and ask if we can send you a game at the moment.
Additional Information
After payment, write to us in the correspondence and we will give you the game! For a positive review, you will receive a gift card.