Besiege - new account + mail (🌍Steam)
Replenishment date: 19.12.2019
Content: text (348 symbols)
️Automatic issue of goods ✔️
Seller

Ask a Question
Report a violation
Description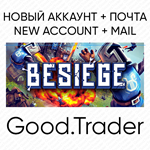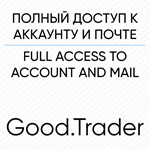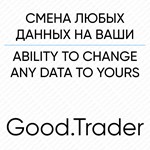 After payment, you will receive a 100% working account with the specified game. You will be the first owner of this account, there will be no played hours, returns and problems, since the accounts are personally registered by us and transferred to one hand.
By purchasing our product you can be sure that you will receive a Steam account:
◼️ No regional restrictions (🌍Region Free | Global account | Worldwide🌍)
◼️ The phone is not linked.
◼️ Mail is included, you can change it to your own.
All accounts are registered by us and the games are also bought manually. There are no returns or replacements because we are confident in our product. Unlike many offers on the market, we do not sell accounts of dubious origin or offline access, only personal ones.
◼️ About the game:
Besiege is a physics-based game in which you build medieval siege engines and destroy vast fortresses and peaceful villages. Build a machine that will crush windmills, destroy battalions of brave soldiers and transport valuable resources, and defend your creations from the guns, archers and other tricks of your desperate enemies. Construct hulks crawling on the ground or units floating awkwardly in the sky to wreak havoc in a completely destructible environment. You have to conquer every kingdom, destroy enemy castles and kill all living things - either in the most efficient way or in the most creative way!
Very good seller. I advise