Database ZAGS.mdb
Replenishment date: 09.01.2021
Content: IS.zip (702.17 KB)
️Automatic issue of goods ✔️
Seller

Ask a Question
Report a violation
Description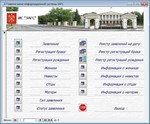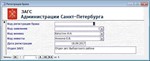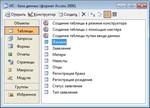 The database "ZAGS" is designed to automate the work of the registry office, the rational organization of storage of acts of civil status and the organization of access to them. Allows you to process information about applications, marriage registration, birth registration, grooms, brides, fathers, mothers, types of applications, status of applications.

The registry office database contains the following tables: application; status of the application; type of application; Marriage registration; birth registration; grooms; brides; fathers; mother.
The analytical capabilities of the database include the formation of the following queries and reports: register of applications for the date; marriage registration register; birth registration register; information about the groom; information about brides; information about fathers; information about mothers.

Development environment: Microsoft Office Access.
Additional Information
Also, you can order a description of the data schema and a description of how to work with the database in the form of a report (.doc). Updating information in the database, updating dates, full name and other information. It is possible to modify the user interface or refine the presented database according to your requirements. I can offer a large number of ready-made databases on various topics or develop a new one on any topic you suggest.