✔Atomic Heart Standard Edition | Steam | Skip the line
Replenishment date: 28.05.2023
Content: text (668 symbols)
️Automatic issue of goods ✔️
Seller

Ask a Question
Report a violation
Seller discounts
for all goods
The goods are given a discount for regular customers.
If the total amount of purchases from the seller RAMZAN is more than:
Description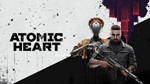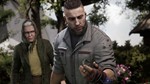 QUICK RELEASE OF THE GAME 24/7 GLOBAL version, available in any region!

● Within 5-15 minutes after purchase you will receive a PASSWORD from Steam Guard for offline activation!
в—Џ After activating the game, transfer Steam to offline mode!
● Offline activation will give you the opportunity to play for an unlimited amount of time (observing the rules).
● The price of the product "Atomic Heart" is several times lower than Steam.

Is there a BONUS?
● There is GUARANTEED another game on the account (Which has not yet been released), they go as a bonus, for free!
● For a positive review, you will receive a gift certificate (cashback) in USD.

IMPORTANT:
● If the incentive is on. Steam Guard write to us in the "My Purchases" message.
● Play after activation is possible only in off-line mode. Changing data in the account settings is prohibited.
● All patches for the game, update no more than once every 14 days.
● This account is not allowed for cloud services: PlayKey - GeForce NOW, etc.
● Please do not leave negative feedback before contacting the agent through the "Correspondence with the seller" section.
● In case of problems, please contact us to resolve the issue (24/7).

MAXIMUM WAIT TIME FOR GAME ACTIVATION 24 HOURS.
The performance guarantee is 365 days.
Additional Information
Extra charges:
MIN SYSTEM REQUIREMENTS:
x64 processor and operating system
OS: Windows 10 (20H1 version or newer, 64-bit versions)
Processor: AMD Ryzen 5 1600@ 3. GHz or Intel Core i5-4460 @ 3.1 GHz (AVX, AVX2 and SSE 4.2 support required)
RAM: 8 GB RAM
Video card: AMD Radeon R9 380 (4 GB) or NVIDIA GeForce GTX 960 (4 GB)
DirectX: 12 Versions
Disk space: 90 GB
Everything is clear. The seller is responsive. I recommend.