ATOMIC HEART - PREMIUM EDITION NO LINE
Replenishment date: 20.02.2023
Content: text (333 characters)
️Automatic issue of goods ✔️
Seller

Ask a Question
Report a violation
Seller discounts
for all goods
The goods are given a discount for regular customers.
If the total amount of purchases from the Seller-Dealer is more than:
Description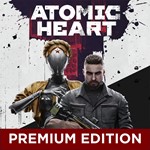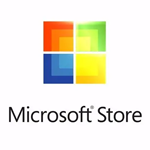 🌍The game works in Russia!
💳 After purchase, you INSTANTLY receive:
◾Access to Atomic Heart Premium Edition and 400+ games with a Game Pass subscription (
https://www.xbox.com/ru-RU/xbox-game-pass/games#
)☘️
Activation instructions☘️
Ability to play ONLINE on PC with your nickname/progress ☘️
Warranty
❤️With this account, you can borrow the game to your account, this will allow you to play online with your nickname and progress without time limits! Detailed instructions are attached!❤️
⌛The game time is unlimited - you can play whenever you want and for as long as you want! ⌛
What's included in the Premium Edition:

The unique appearance of the ax "Swede"
Unique weapon skin "Electro"
Game copy
Atomic Pass
4 DLC
Unique appearance "Gloves"
The unique appearance of the "Asterisk"
Unique appearance of AK
Digital artbook with materials about the game
Additional Information
✔️ Requires a fresh version of Windows 10/11 (all versions except corporate will do)
✔️ Make sure you can install Xbox games and apps from the Microsoft Store before purchasing
✔️ Activation is not lost when reinstalling Windows
⚠️ PC only item
⚠️ Account not suitable for cloud gaming
⚠️ Transferring data to other users or attempting to change the password is prohibited
Thanks to the seller! Everything works! I recommend!)))
Goods match the description!
Fabulous! For the first time such a competent and professional approach to business. It is immediately clear that the person clearly understands the issue, unlike the vast majority of local "sellers", with whom you still suffer later. Your own online account with the game, and even for such ridiculous money, and even so simple and elegant - incredible. Respect and respect. I strongly recommend.
Everything is simple and without problems.
very simple, it works immediately, the instructions are also very clear and eazy..??
The seller is excellent! The manual is painted as it should (even added pictures)
Already downloading Atomic Heart)
Everything is working. Thank you.
Everything is clear!
The game works!
Everyone did not disappoint :)
The instructions are simple and detailed, I'm already downloading
Attentive seller, responded on time and provided all support to clear doubts, thank you very much,
I give it 10/10 read the instructions carefully! I recommend the seller!! the game has started working, I will buy other products from this seller.!
Great seller, helped solve all issues
best seller cheap plus reliable as well as clear instructions!
Everything is fine! Changed the region to the USA, the game appeared, no problems
Everything works, instructions are clear. Immediately put the US region in the system. If it often crashes, then kill the explorer immediately after starting the game through the dispatcher.
Thanks to the seller, everything works.