Atomic Heart | ONLINE | XBOX GAME PASS (12 months) 🎮
Replenishment date: 09.03.2023
Content: text (1142 characters)
️Automatic issue of goods ✔️
Seller

Ask a Question
Report a violation
Seller discounts
for all goods
The goods are given a discount for regular customers.
If the total amount of purchases from the seller -SEYTER- is more than:
Description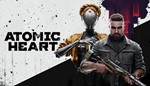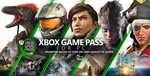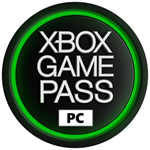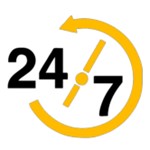 🔥 INSTANT delivery of goods (24/7/365) after purchase! 🔥
You will get the opportunity to play a license of 350+ games, with working multiplayer / updates.
⭐ What is an XBOX GAME account for PC?
Games such as Atomic Heart \ A Plague Tale: Requiem \ Forspoken \ Sniper Elite 5 \ Total War: Warhammer III \ Microsoft Flight Simulator \ FORZA HORIZON 4 + 5 \ SEA OF THIEVES are included in the subscription, the full list of games can be viewed here -
https://www.xbox.com/ru-ru/xbox-game-pass/games?xr=shellnav
The list of games will be gradually updated, all new games in the subscription you will receive for FREE.
You pay once and play!
❌ Attention! Minecraft Dungeons and EA Play DOES NOT WORK here.
🎮 The games will have your NICKNAME from the XBOX Live profile and the NEW GAME (save and achievements are tied to it)!
🔓 You do not need to provide access to your computer through Team Viewer, you activate the account yourself.
🌎 No regional restrictions (GLOBAL)
_________________
💎 After purchase, you will instantly receive:
1. Auto-activator + unique key
2. Detailed VIDEO and TEXT instructions for activation, the activation itself takes ~ 15 seconds!
If you have any problems with activation - write to the correspondence, I will help through TeamViewer
3. Add. information on troubleshooting and support from the seller
4. Access to your account for the selected subscription period
✅ Account (activation) will NOT crash:
- after reinstalling Windows \ logging out of the purchased account
- replacement \ addition of PC components *
📌 General information:
• Activation is performed by logging into the Seller's account in the Microsoft Store on your PC, 1 key = 1 PC!
• Login to the account only through the activator + key, login / password is not issued
• You can play with your friends if they also buy this product
• It is FORBIDDEN to change the data, the account is NOT transferred to you as your property. If you try, your key will be immediately blocked without a refund.
• Automatic update of games to the current version, new DLC and games without activation rally, without the participation of the seller.
• * If you want to change PC components - write to the seller in advance to transfer the license
• Access to your account is provided for 12 months from the date of purchase
• If your PC does not meet the system requirements of any of the games - the seller is not responsible for this
• The operation of the online and the game itself is guaranteed at the time of purchase, if in the future Microsoft blocks the ability to play through activation - no claims will be accepted.
• Due to the technical features of the software, it is possible that the activator is mistakenly identified by some antiviruses as malware

By purchasing a product, you automatically agree to the description and terms / rules.
📝 How do I get activation? The answer is here.
✅ Required for activation:
- Windows 10 x64 (version 1909 and higher) / Win11, also works on the pirated version.
- XBOX Live account (registration -
http://www.xbox.com/ru-ru
)
✅ What you need to do before purchasing activation:
- Enable Windows update service (if disabled), do it in 1 click -
https://bitly.su/ThsAx
❗ - Log out of your account in the Windows Store
❗ - Open "Options" (Win + I) -> Accounts -> Login Options. Delete the PIN code if it exists, the games DO NOT WORK with it!
- You need to make sure that you have no problems installing applications through the Microsoft Store
- Run the XBOX program (beta), link to the application -
https://clc.to/xbox_beta_app
... Log in with your PERSONAL account.
Next: we buy, look at the instructions, download the utility and activate it.
Additional Information
🎮 MINIMUM SYSTEM REQUIREMENTS:
• OS: Windows 10 / 11
• Processor: Intel CPU Core i3-8100 or equivalent
• RAM: 8 GB of RAM
• Video card: DirectX12 capable GPU with 4GB VRAM
• Disk space: 85 GB
The seller has clear instructions, thanks to them there were no problems, enjoyed the gameplay without problems.
14.03.2023
I was able to log into my profile, download two games, and even launch them! This was the first and last time, after two days of sex with this extremely unreliable (although nothing bad seems to have happened, but it looks and works extremely suspiciously) activator, I will request a refund
Thank you, everything is fine, no problem!
The seller is good, in case of malfunctions, due to my stupidity, he helped in HP
During activation, an error popped up that supposedly something was wrong with the activation. Because of this, I was stupid and did not understand what the problem was. And in fact, all my attempts to activate with the error that appears were successful. It was confusing.
The seller answers quickly, informatively explains. In general, take it!!
Everything is fine! Corresponds to the description
Everything went perfectly
Everything is great! Everything works and even a child will understand
All is well, the theme is working. True, a lot of actions need to be performed to activate, but everything is detailed in the documentation, there were no problems
01.03.2023
support has not been responding for a day, the game does not work, the fix method thrown by the seller does not work, and the additional one requires a complete reinstallation of the game
Everything is cool, thank you
Everything is fine! I advise you to buy!
+ + + + + + + + + +
Everything is fine, not the first time I buy)
There are no questions about the product, but if you have problems with the Microsoft store, be careful with the purchase, but all problems are solved
Everything works, this is not the first purchase from SEYTER, there are no failures))
Quickly and without problems, I liked everything)
I dealt with activation for a long time, because there was no Store, but everything works fine, I recommend the seller
Everything is fine, I have already played atomic heart for 10 hours, I recommend it to everyone!
Everything is super, everything works!
everything is super and working
Thank you, everything was activated, the only thing I blunted and until I changed the region in the PC I thought that it didn't work)