Assassin's Creed Valhalla Ultimate Edition Xbox One
Replenishment date: 10.09.2022
Content: text (939 symbols)
️Automatic issue of goods ✔️
Seller

Ask a Question
Report a violation
Seller discounts
for all goods
The goods are given a discount for regular customers.
If the total amount of purchases from the IgorGamesXbox seller is more than:
Description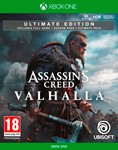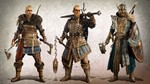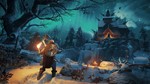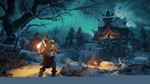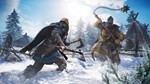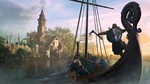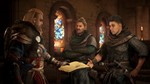 Buying a shared account! You get access to your account to install and run the licensed version of the game. I administer and create them myself! From my side, constant support and guarantee! The account remains with you forever!

If you do not understand something you have questions about the game. Contact me in a convenient way!
Additional Information
Instructions for installing the game on the Xbox One console
1) Go to the profile selection and select: add a new user. Enter the received data: login and password from the account
2) During login, you may be asked for a security code. You choose to send by mail. Then write to me in the section correspondence with the seller. I provide you with the code.
3) We select the login and security parameters without restrictions.
4) Go to My games and applications in the install section or XBOX store
5) Install the game. And we play according to the instructions:
- Start the game. If you see the inscription: "Play here instead", select the icon with this inscription, start the game and immediately switch to your account and exit the purchased one and play even with the Internet, all the saves remain on your account. If the game crashes, you must re-enter according to the instructions and continue the game.
Read very important:
1) Requires a permanent Internet connection to log into your account.
2) It is strictly forbidden to make an account home.
3) It is strictly forbidden to change the data in your account and transfer it to third parties.
4) The profile is my property, the transfer of data on it to anyone is prohibited.
If you violate any of these rules, you will be denied access to your account without refunding the money paid!
I received the product, the seller is responsive and will help if there is any problem.
Vsoatlichno. Xaroshi pradavec.
I bought it while all the rules are downloaded
mukemmel hizmet, guvenilir dost ....
Everything is fine, it works with a bang, it's not the first time I shop. Thank you.
A very responsible seller and better yet, a very responsive! Like, repost, subscribe!)
Everything is great, I recommend
Everything works, thanks to the seller.
Everything went well, decent seller, thank you