💻 Amazon Prime Video 💻 1 month FULL 4K ACCESS
Replenishment date: 10.12.2023
Manual issue of goods
You may need to contact the seller to receive the item. Carefully read the terms of delivery specified in the product description
Seller

Ask a Question
Report a violation
Description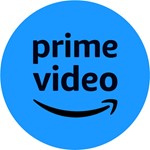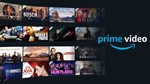 ✔️ COMPLETE CHANGE OF ALL ACCOUNTS TO YOUR OWN!
✔️ 30 days warranty from the moment the seller's data is transferred to the buyer.
✔️ Language - English.
✔️ Works on mobile phones, PCs, tablets, laptops, Smart TVs.
✔️ Trial 30 days!
✔️ Official account.
Instructions:
- After payment you will receive a unique code.
- You need to send the received code to the seller in the section "Correspondence with the seller" (if you do not send, the goods will not be delivered).
🕒 The goods (login; password) will be issued within 24 hours after you send a unique code.
💻 Log in to the site (
http://primevideo.com
) using the obtained data.
⚡ Changing credentials (Email and password) is MANDATORY!
best seller with best price
Excellent seller! Fast delivery & working! Thanks! A+++++
Good product, I will buy again in the future