🔥Account (Steam Kazakhstan) Call of Duty Warzone 2.0🔥
Replenishment date: 26.05.2023
Content: text (130 symbols)
️Automatic issue of goods ✔️
Seller

Ask a Question
Report a violation
Seller discounts
for all goods
The goods are given a discount for regular customers.
If the total amount of purchases from the seller Dorinis is more than:
Description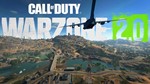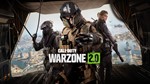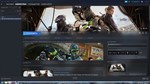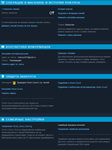 Steam (Kazakhstan) with the game Call of Duty Warzone 2.0. The game is in the library, you just have to download it.
The account may also contain other games such as Alone in the Dark Prologue, PUBG: BATTLEGROUNDS, VEILED EXPERTS, Tell Me Why
there may also be a small amount of funds on the account
By purchasing a new account, you will get access to the game while in Russia, the game has been added to the library, you can download and play WITHOUT VPN!
🔥🔥🔥 on this account all games are available for purchase that are not available in the Russian Steam due to sanctions 🔥🔥🔥
Replenishment of Steam Account via Qiwi Wallet
✅ You will be the first owner of this account.
✅Account currency: Kazakhstani tenge (KZT)
✅After payment you will receive:
✅ Login password from the Steam account.
✅ Login password from the mail.
✅Mail from Steam (NATIVE) remains with you forever.
✅ There are no game locks on the account, phone bindings
✅Steam Guard OFF
✅ flogged everything you can change to your own
✅ link your number (you can Russian) You can use the site with virtual numbers
https://sms-activate.org
✅ You buy a new account with Call of Duty: Warzone 2.0 (without MW2022), complete with native (first) mail.
✅ Activision was not created or linked.
✅ Lifetime guarantee on account performance
✅ Games did not start
❗90 days warranty. After changing the data, all responsibility for the account passes to the buyer❗
Additional Information
Please, if you have any problems with the product - do not leave negative feedback,
and send us a private message. We will definitely solve your problem as soon as possible.
Thank you for visiting us. We are getting better, thanks to your feedback - we rejoice in good,
take note of the bad ones and fix what you don't like.
By leaving a review about a product, you help other buyers make a choice.
PAY ATTENTION Due to the cases of frequent attempts of deception on the part of buyers, I advise you to record a video from the moment you purchase the product until the moment you check it!
You can record a video in any of the possible ways (phone, screen recorder) If this video is not available from the buyer,
YOUR CLAIMS WILL NOT BE ACCEPTED!
Attention! The seller is not responsible for technical problems when starting the game and the mismatch between the parameters of your PC and system.