💳 5500 RUR MIR VIRTUAL CARD (RUS Bank) + statement
Replenishment date: 11.09.2023
Content: text (501 characters)
️Automatic issue of goods ✔️
Seller

Ask a Question
Report a violation
Seller discounts
for all goods
The goods are given a discount for regular customers.
If the total amount of purchases from the GoldCard seller is more than:
Description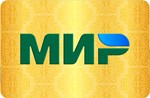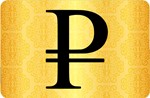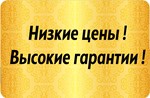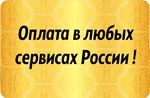 MIR VIRTUAL CARD - A virtual card is an analogue of a regular debit card, but it is not issued on a plastic carrier.

Attention! The card works only in the services of Russia and some countries that accept cards of the MIR system!

By purchasing a virtual card, you receive the card details necessary for payment.

How to pay by card online?
When shopping on the Internet, you need to enter the details you received from us:
- Card Number - 16 characters;
- Security Code (Code) - (CVV2 / CVC);
- Card expiration date (Date Valid) - month and year;
- Indicate in English letters any name and surname, as well as any Russian address;
- If the store requires 3-D Secure, contact us;

In some online stores, a commission is charged, it is recommended to take a card with a small margin.
The validity of the card is five days, regardless of the specified data in the details. Be careful, claims will not be accepted after the expiration of the card.

Map properties:
- Conversion - yes
- You cannot top up the card
- Conclusion to the card - no
- Prepaid card - this means that purchases can only be made within the card's face value, it is impossible to drive the card into a minus.
- NOT issued as a plastic card.
- The card is not attached to any address. If the online store requires your full name and address, you can specify any data (preferably believable).
Additional Information
+ Free consultations, balance check, provision of statements of operations.
+ If you want to close the card (the service did not accept the card, it was not needed, there was a return to the card) - return the balance from the card minus 3% of the balance on the card by transferring to WebMoney, Yandex.Money, Qiwi or your mobile phone.
Work schedule: daily - from 8:00 to 19:00 Moscow time (GMT - 5:00 - 15:00)