2009 is a profitable FOREX indicator for beginners and pros.
Replenishment date: 10.06.2009
Content: alert_mail_2009.zip (5.68 KB)
️Automatic issue of goods ✔️
Seller

Ask a Question
Report a violation
Description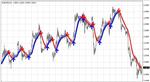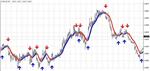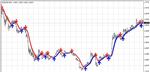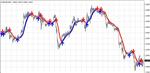 Fresh indicator of 2009. Anti-crisis summer super-discount. A unique profitable indicator for beginners and pros - alert_mail_2009, almost free! Based on his signals, you will have a profit approximately equal to 100% depot per month.
The system is very easy to use (even a schoolboy can figure it out :): up arrow means we open BUY, down arrow SELL. To trade on this system, you do not need to know any complex nuances of technical analysis, which makes the indicator even more attractive for a novice trader who wants to learn the art of mastering FOREX trading.

If you consider yourself a professional, then this indicator can provide you with invaluable help in filtering out your signals.

The results of our indicator are delightful. The system finds vertices E !!! The copyrights are stitched in the file. Upon detection of the fact of resale of the trend bottom with high accuracy, which increases the profitability of the system and minimizes drawdowns.

On the attached pictures you can see the work of the indicator.
ATTENTION appropriate.