👑1/3/6/12❤️ SPOTIFY PREMIUM — FAST — IN RF WITHOUT VPN
Replenishment date: 29.09.2023
Manual issue of goods
You may need to contact the seller to receive the item. Carefully read the terms of delivery specified in the product description
Seller

Ask a Question
Report a violation
Seller discounts
for all goods
The goods are given a discount for regular customers.
If the total amount of purchases from the seller p0taya * is more than:
Description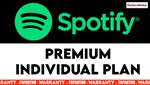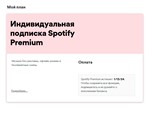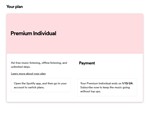 🟥►TO VIEW PRICES, CLICK ON THE "BUY" BUTTON◄🟥
Don't have a Spotify account? — We will create it for free with your data.
Want to transfer music from another account? - We'll be happy to help.

🚀 Why us? — FAST / POLITE / WITH A GUARANTEE 🚀
✅ FOR PAYMENT WITHOUT A COMMISSION CHOOSE LAVA PAYMENT METHOD
🌍 SUBSCRIPTION WORKS WORLDWIDE
💳 Payment for the subscription is made by our card, you will not have any problems with the goods.
✔️ Payment receipt will be sent to your email, and the subscription period will be displayed on your Spotify profile.
📄 What to do after paying for the goods?
1️⃣ Provide us with a unique code that will be issued after the purchase of the product. (
https://i.imgur.com/zsu2DOS.png
).
2️⃣ We log into your account and pay for your personal Spotify subscription.
3️⃣ Done.
🟥► (new account) - provide data from an account that has not yet purchased subscriptions. (or we will create a Spotify account ourselves and activate premium using the data you provide)
🟥► 2 Months (new account) - monthly subscription of an individual plan, upon expiration of which the premium will be re-activated on the account.
🟥► 1/3/6/12 Months of subscription — a subscription is issued to any account (whether the subscription was purchased before or not is not important)
* Use the service without a VPN.
* This is a full-fledged individual Premium, having paid for it once, you will use the subscription without any problems throughout the entire period.
* This subscription includes animated Canvas covers (which were not included in the subscription of the Russian Federation and many other CIS countries).
⌛ Delivery times:
✅ Activation takes approximately 5 to 10 minutes.
* Immediately after the purchase, we will contact you and will be in touch, and we will definitely inform you about the readiness to activate the product in the correspondence.
💡 FAQ:
💬 Is it possible to subscribe if I don't have a Spotify account?
— When placing an order, indicate in the form the mail for registering an account and we will register a new account for it and subscribe to it.

💬 The account already has an active Premium, can it be extended?
— If at the moment you have a Turkey subscription and it is coming to an end, then yes, it can be extended. If another country - then the new premium can only be activated after the current subscription expires.

💬 Will it be possible to activate the subscription if I am logged into my account through Facebook, Apple, Google?
— Yes, after payment, let us know in the chat on the purchase page and I will send you further instructions.

💬 Can I subscribe to an account in another country?
Subscription region: Türkiye. If before activation you have specified another country in your profile, we will independently switch it and activate the premium.

💬 Can this subscription be extended in the future?
— Yes, re-purchase a subscription and provide data.

💬 Does the Turkey subscription have music library and new release restrictions?
- No, all foreign and Russian-speaking performers are available for listening without any restrictions.

💬 Do I need a VPN to listen to music?
- No, all official Spotify apps on any Premium device are available for use in any country without a VPN.

*VPN is only needed to access the Spotify website (if your location is RF).
* On the territory of Donetsk / Lugansk / Crimea - the service works only through VPN.)
5 minutes and everything is ok!
Everything quickly and efficiently
I had problems continuing my subscription on my personal account, the seller provided me with a new one with all the tracks transferred from the old one. thank you and good luck with your sales!
Fast and no problem, great seller and service!
Super speedy, top-notch, and incredibly friendly. I´m stoked and will definitely keep using it! ????
Everything is fast, convenient, and most importantly - affordable!
I advise))
Great service from a great seller
I'm happy with the product. I took a subscription to a new account for three months. The seller responded quickly and the procedure was also carried out quickly. Definitely recommend
Literally this morning I decided to extend my registration for another year.

We did it literally in 10 minutes, I was lucky with time, and now I can calmly listen to my favorite music for a whole year
Fast, high quality and very polite. The seller lets you know what the risks may be and offers solutions to the problem. I am very pleased and will continue to use it in the future

The fastest seller in the wild west. I recommend it to everyone!
The seller created an account 5 minutes after the purchase.
I recommend!
Second subscription and everything works perfectly.
Very recommended seller
Excellent service and communication. Subscription works perfectly.
Recommended
great, everything works as advertised!
Wow it took very fast for the seller to get my account to premium. This is legit seller
Great seller!!!Did everything quickly
Everything is fine, quickly activated.
Everything works handsome
Everything is fine, fast and high quality!